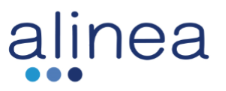 Administrators of the Digital Learning Centres
DEADLINE FOR APPLICATION: December 5, 2022
Position: Administrator of the Digital Learning Center.
Employment Type: full-time, Monday-Friday.
Location: in the Digital Learning Centre in the community.
Reports to: Team Lead, expert in Kyiv region.
Remuneration: fees are subject to negotiation and must not exceed established market rates.
At Alinea International we value equity, diversity and inclusivity in everything we do. We are an equal opportunity employer opposed to all forms of discrimination. We actively seek and encourage applications from people of diverse backgrounds recognizing that an inclusive workforce enriches our organization and achieves smarter, more innovative results.

Alinea is committed to safeguarding children and vulnerable adults. Given the nature of our work, candidates will be subjected to due diligence checks and to enhanced background checks as appropriate.
About Alinea International Ltd.
Alinea is an international development consultancy providing technical and management expertise that helps people improve their lives. We work with governments, investors, companies and communities to create lasting change. Over 35 years, Alinea has successfully delivered more than 515 projects worldwide. www.alineainternational.com
About the Project
In October 2019, Alinea International launched a new five-year project in Ukraine: Support Ukraine Reforms in Governance (SURGe). SURGe is a technical assistance project in Ukraine, funded by Global Affairs Canada and implemented by Alinea International Ltd.
SURGe's Ultimate Outcome is to help the Government of Ukraine (GoU) to deliver governance and economic reforms that better respond to the needs of its citizens.
Reform initiative and position summary
Alinea International Ltd. as part of the implementation of the Project "Support to Ukraine's Reforms for Governance Project", with the support of the Ministry of International Affairs, Trade and Development of Canada, is implementing a pilot for Digital Learning Centers creation in communities affected by the war or have been given a preposition for internally displaced persons. The aim of the project is to expand access to education for all children of school age living in these communities.
Digital Learning Centers are:
● access to an equipped safe educational space, learning tools (gadgets, books, didactics, etc.);
● support for distance learning and teaching (both students and teachers);
● organization of individual and group classes with students;
● additional support for students in learning from teachers;
● a place for children to interact, interesting and meaningful leisure time.
Digital Learning Centers will operate in 5 communities of Kyiv oblast (Borodyanka, Hostomel, Ivankiv, Polisya, Skvyra) and one each in Zhytomyr oblast (Malyn community) and Chernihiv oblast (Novobasan community). In total 7 Digital Learning Centers will operate.
Alinea International Ltd. invites to the SURGe project team the Administrators of the Digital Learning Centers which will work in the abovementioned communities.
Key Responsibilities
● to carry out the general administration work of the center (in particular, to develop the schedule of classes in the center, coordinate its filling, agree with working hours and the classes schedule in the school;
● provide organizational and methodological support for teachers and guest lecturers at the center;
● guide children during classes, provide organizational support;
● organize and conduct classes with children;
● to assist in formation of individual educational strategies of pupils, conduct individual interviews with pupils;
● develop leadership in student environment, promote public self-governance in educational institution;
● keep records of children visiting;
● establishment of effective interaction with the administration of the educational institution on the basis of which the educational center operates;
● receive and systematize feedback from children who will participate in the center's activities and classes;
● replace classes as needed;
● prepare periodic analytical reports about the center's activities.
Academic Qualifications and Experience:
● experience of working with children and teenagers;
● excellent communication skills and ability to establish partnerships;
● self-discipline;
● responsibility and stress resistance;
● ability and skills to work with the center's technical equipment (computer, printer, scanner, projector, etc.);
● team coordination skills;
● understanding of the educational system of Ukraine, values and principles of the New Ukrainian School.
The duration of the contract is till 30 June 2023 without further prolongation.
For contracting (after the job offer is made), the selected candidate is expected to be registered as a Private Entrepreneur of the 3d group (consultancy services).
The work can be carried out under conditions of combining with other pedagogical activity in the educational institution, on the basis of which the Digital Learning Center operates.
Interested applicants are asked to submit their cover letter and CV to [email protected] by December 5, 2022. Please, include the position title and community title in your subject line and state your approximate salary expectations as a monthly rate in UAH or USD.
Only shortlisted applicants will be contacted; no telephone enquiries, please.
For more information about Alinea, please visit our website: